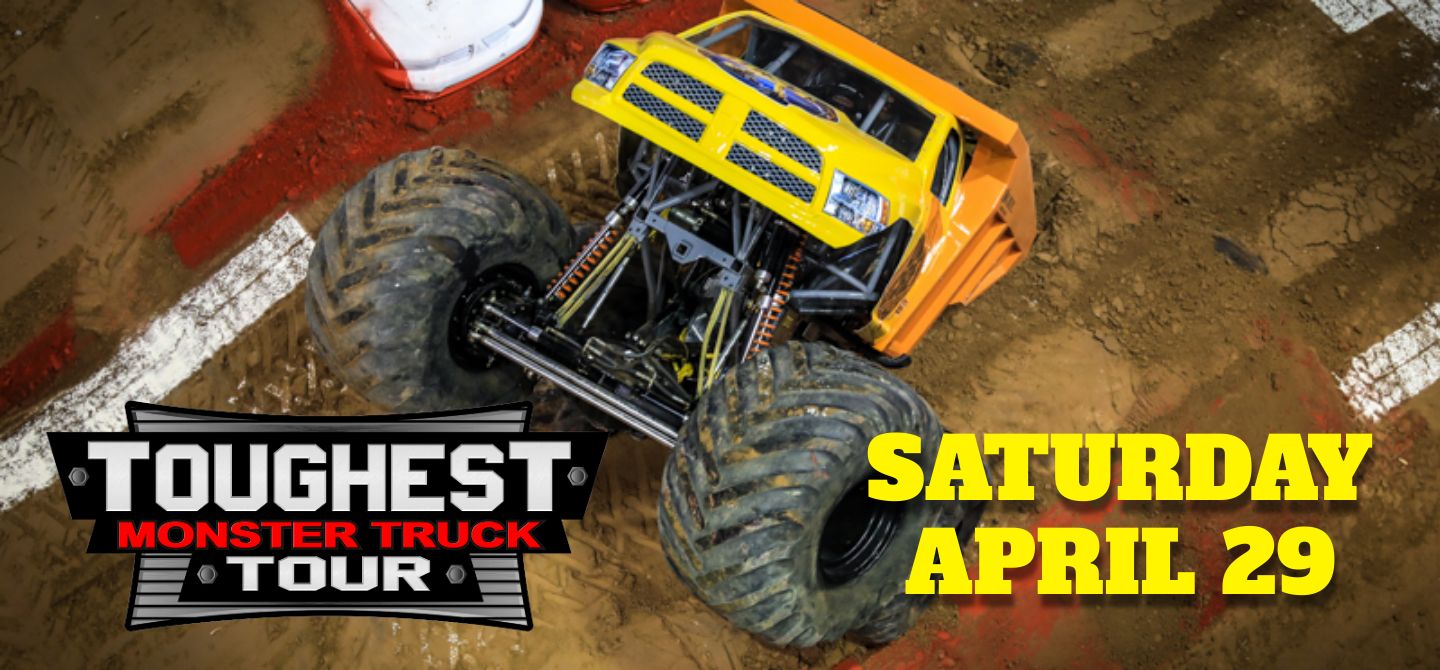 Toughest Monster Truck Tour
Toughest Monster Truck Tour
The Toughest Monster Truck Tour, will return to Rupp Arena.
"We are really looking forward to returning to Lexington, especially because this year's event will be the Championship Weekend, where the 2023 Toughest Monster Truck Tour Indoor Champion will be determined," said Kelly Hess Goldman, the event promoter. "This year's event will include a brand-new monster truck, never seen before in Lexington-Dozer-which is a bulldozer-themed monster truck. Some new drivers will also be featured, so stay tuned for more information on that," she added.
Besides Dozer, the line-up will also include the dump truck-themed Dirt Crew, Tailgator, and Bad Habit, although the line-up is subject to change.
The Toughest Monster Truck Tour begins at 3:00pm Saturday, April 29 and the Pit Party will take place from 12:30-2pm. Tickets are available at Rupp Arena and on-line at www.toughestmonstertrucks.com.
For information and reviews about the Toughest Monster Truck Tour, visit the Toughest Monster Truck Tour Facebook page or www.toughestmonstertrucks.com.