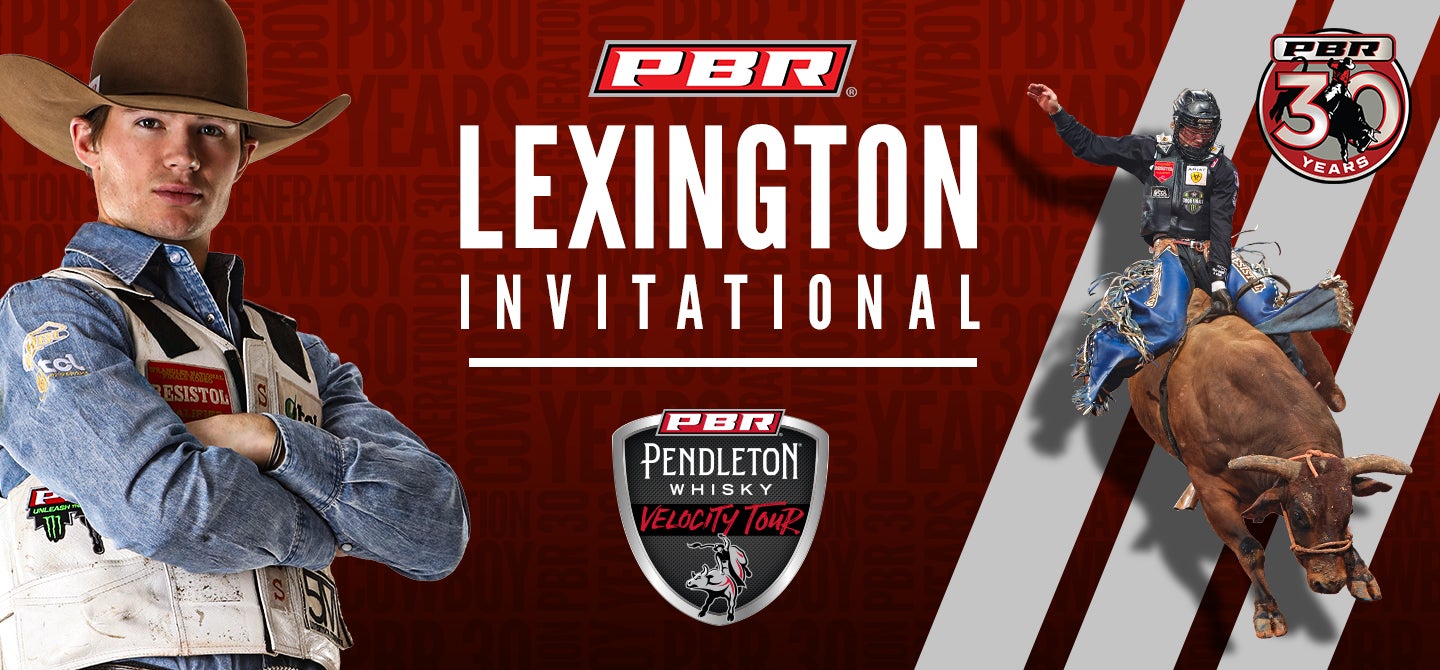 PBR: Pendleton Whisky Velocity Tour
Lexington Invitational
PBR: Pendleton Whisky Velocity Tour
Lexington Invitational
Add To Your PBR Experience!
Available to add to Friday or Saturday night tickets!
Available on Saturday only.
Add to your experience: https://oss.ticketmaster.com/aps/pbr/EN/link/buy/details/23VB0107 -
Bull Housoing Tour will take place at:
Blue Grass Stockyards, Inc.
4561 Iron Works Pike
Lexington, KY 40511
9 miles from the venue
Event Information:
The PBR's Pendleton Whisky Velocity Tour (PWVT) began in 2014 as the premier expansion tour for the PBR. The Velocity Tour, the sport's fastest-growing tour, brings the excitement and top-levels of cowboy and bovine talent that fans have come to expect from the sport to cities across the United States. The PWVT is proudly supported by Pendleton Whisky, Audacious Wreck Relief, Boot Barn, Cooper Tires, Fram-Autolite, Kubota, Nexgrill, Rank 45, South Point Hotel & Casino, TAAT, Ticket Smarter, Tractor Supply, Union Home Mortgage, the United States Border Patrol, and Zip Recruiter. Every Velocity Tour event is carried on PBR RidePass on Pluto TV, PBR's flagship digital network.
The PBR is NOT a rodeo format - it's two hours of pyro, music and the most intense bull riding action the world has to offer, filled with heart-pounding, bone-crushing action, and a star studded line up of the world's best riders and animal athletes.