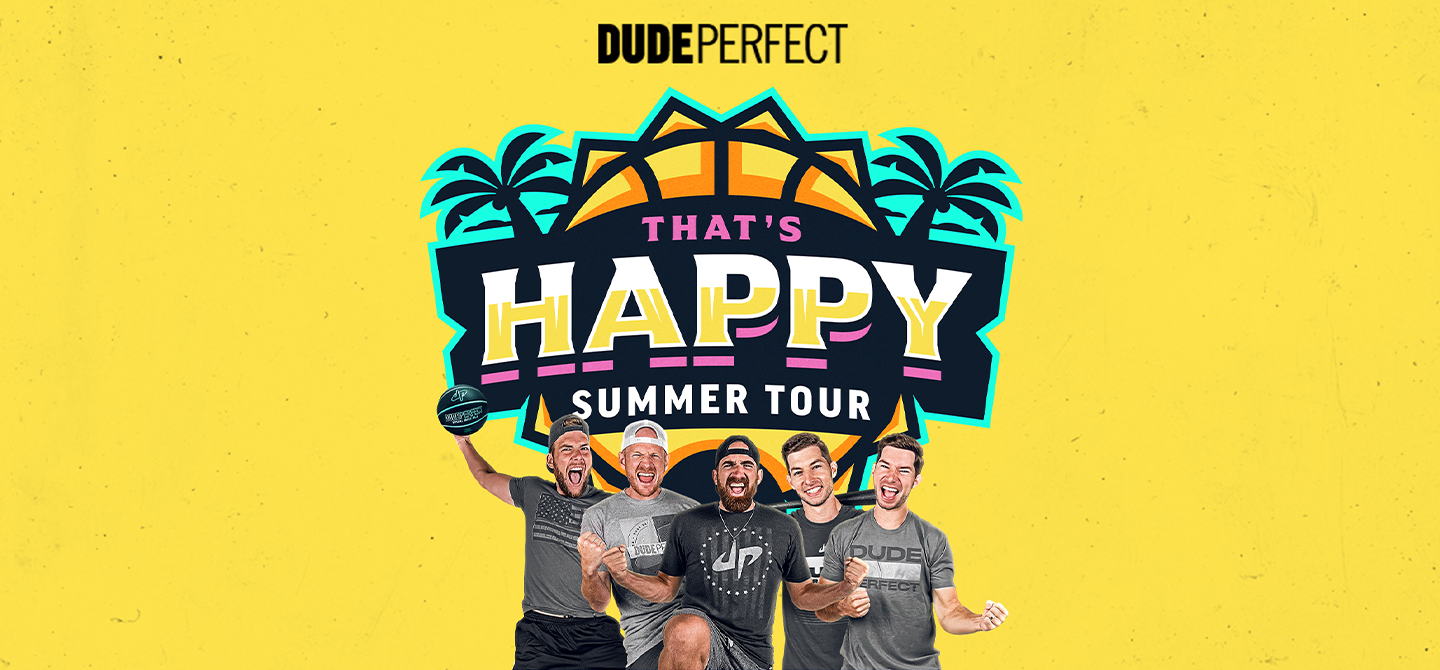 Dude Perfect
That's Happy Tour 2022
Dude Perfect
That's Happy Tour 2022
One of the most popular channels on YouTube has become an international sensation. With over 40 million subscribers and seven billion views of their videos over the last decade, Dude Perfect turns fun into a successful enterprise with a positive, faith-based message. In summer 2019, Dude Perfect embarks on their Pound It Noggin nationwide tour, where fans can get an up-close look at their record-breaking sports stunts and hilarious skits.
Dude Perfect originated at Texas A&M, where the five members were college roommates. The group consists of "Bearded Guy" Tyler Toney, twins Coby and Cory Cotton, "Tall Guy" Cody Jones and "Purple Hoser" Garrett Hilbert (as well as a panda mascot they picked up while performing at their alma mater). A video of the group performing stunts at Toney's ranch won them plenty of fans when it went viral in 2009, followed by another video shot at Sky Ranch, a Christian summer camp in Texas, which lit the fuse and propelled Dude Perfect to stardom.
As Dude Perfect's popularity grew, so did the scale of their stunts. Their TV show, "The Dude Perfect Show," premiered in 2016 on CMT (before switching to Nickelodeon) and they've been featured on ESPN, CBS, ABC and NBC, as well as in USA Today and the Huffington Post. Some of their stunts have involved major athletes and celebrities such as Aaron Rodgers, Paul Rudd and Serena Williams.